Improving your
health & lifestyle.
Are you suffering from aches and pains
which are limiting your movements?
Contact Leek Osteopathic Health Centre
and let us improve your physical condition.
What is Osteopathy?
Osteopathy can help relieve pain, restore your
mobility and improve your quality of health.
After-Care Advice
Learn more about the after-care
products & treatment we provide.
It really is the place to go if you're in pain. The treatment is first class.

Melody Cartledge ✰✰✰✰✰
Always more than 5-star treatment from - and great chats with Helen!

Lesley Collins ✰✰✰✰✰
Excellent Osteopath with treatments for M.E patients - using the 'Perrin Technique'

Kathryn Turnock ✰✰✰✰✰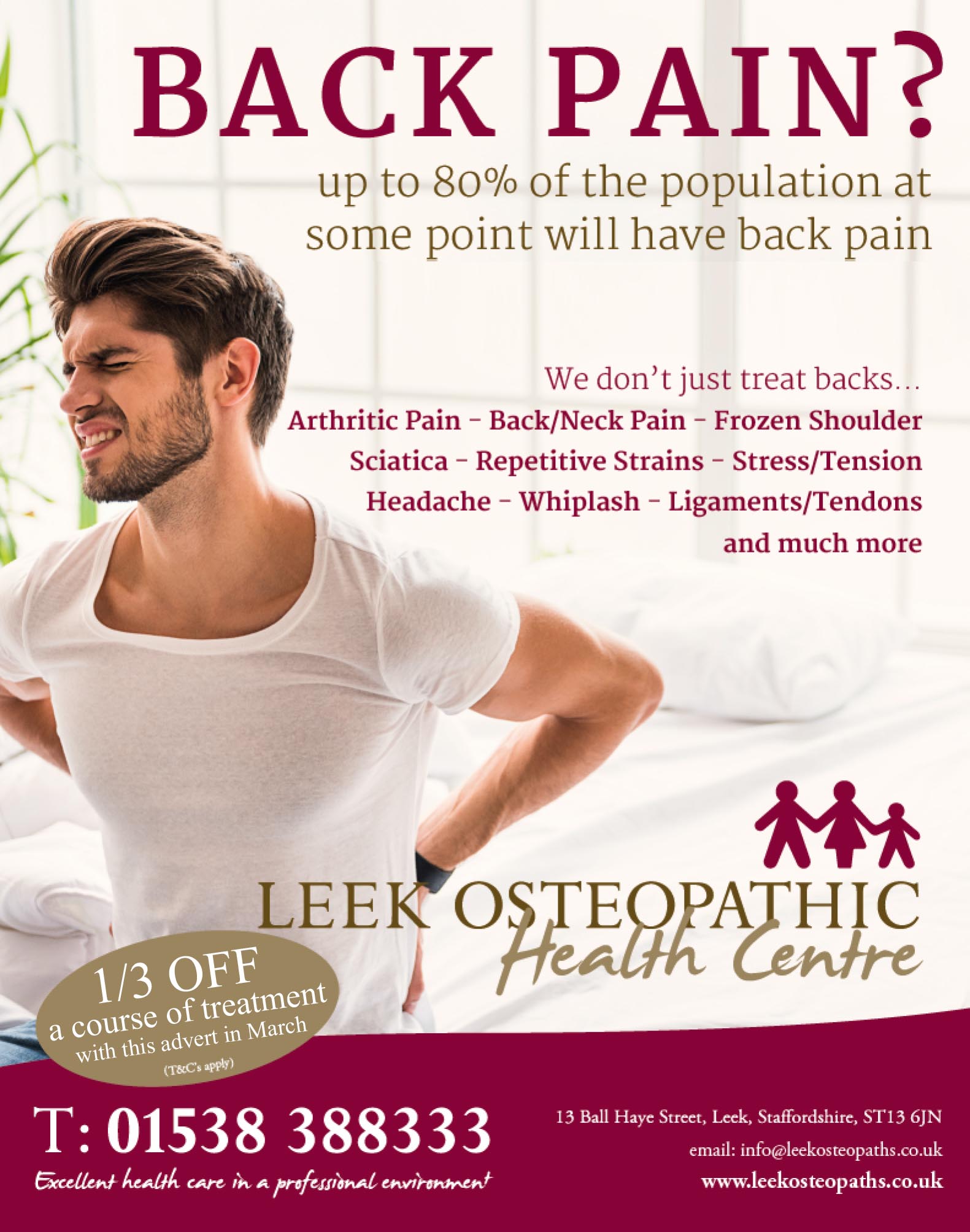 Latest News from the clinic   |   View all
Add us on Facebook & Twitter!
We're on Facebook & Twitter, so like our page & follow us to receive the latest news from the Clinic. See our customer reviews / feedback also. Any questions / queries, please feel...
Read More